Made Fresh,

The Freddy's Way
100% Lean Ground Beef | Cooked-to-Order
Each patty is pressed thin to create deliciously crispy edges and finished with Freddy's Famous Steakburger and Fry Seasoning®️. Every steakburger is cooked-to-order with your choice of toppings, served steaming hot, and just the way you want it.
Image
Who is
Freddy?
Freddy Simon believed he was "the luckiest man in the world."
Freddy grew up on a farm near Colwich, Kansas, just outside of Wichita. After finishing high school, Freddy enlisted in the U.S. Army, serving in the Pacific Rim region during World War II. A self-proclaimed "regular guy", he was awarded the Purple Heart for injuries sustained during service, as well as a Bronze Star for valor.
Freddy then returned to Kansas, started a family, worked hard in the hospitality industry for 56 years, and raised six children with his wife, Norma Jean.
Freddy's family values and patriotic service to his country is the foundation of Freddy's Frozen Custard and Steakburgers®, and these values have inspired us to do everything The Freddy's Way.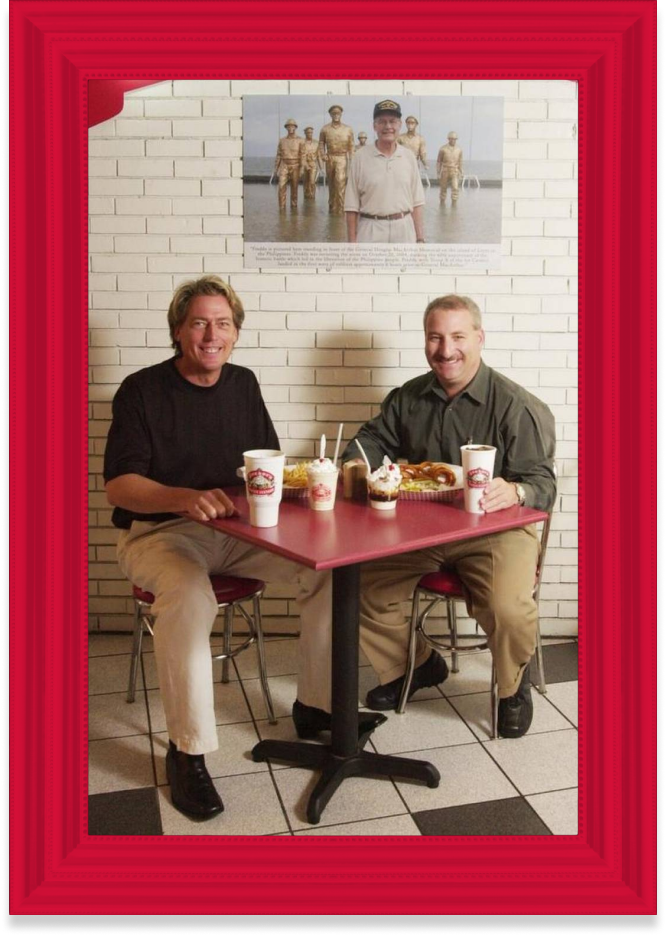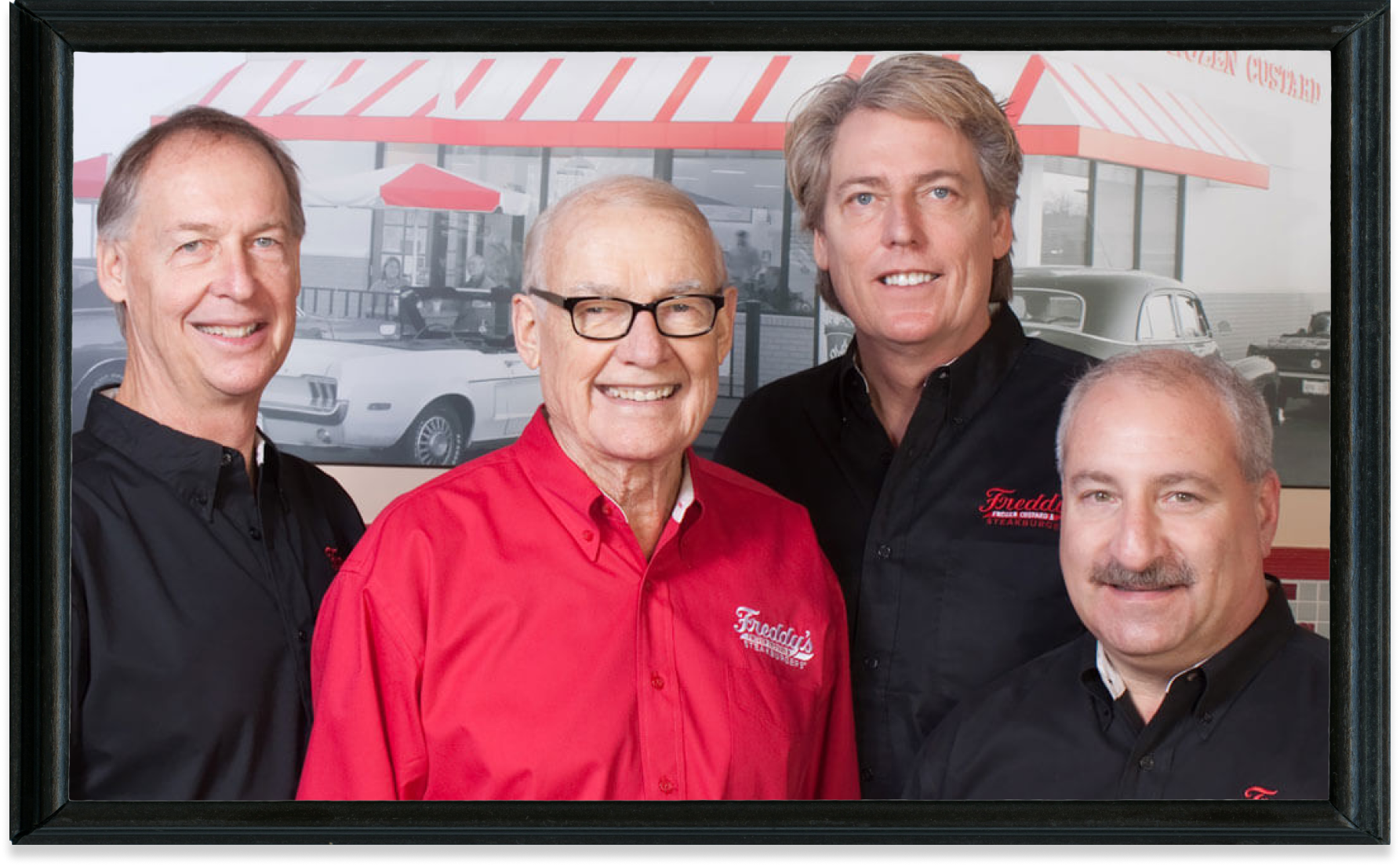 Our Story
Freddy's Frozen Custard & Steakburgers® was co-founded in 2002 by brothers Bill and Randy Simon with their friend and business partner, Scott Redler. It was named in honor of Bill and Randy's father. Together, they built a brand focused on quality, hospitality, cleanliness and timeless traditions.
Quality
Hospitality
Cleanliness
Today, our Freddy's Family creates fresh, made-to-order, craveable food, served to our guests with genuine hospitality in a fun, inclusive environment.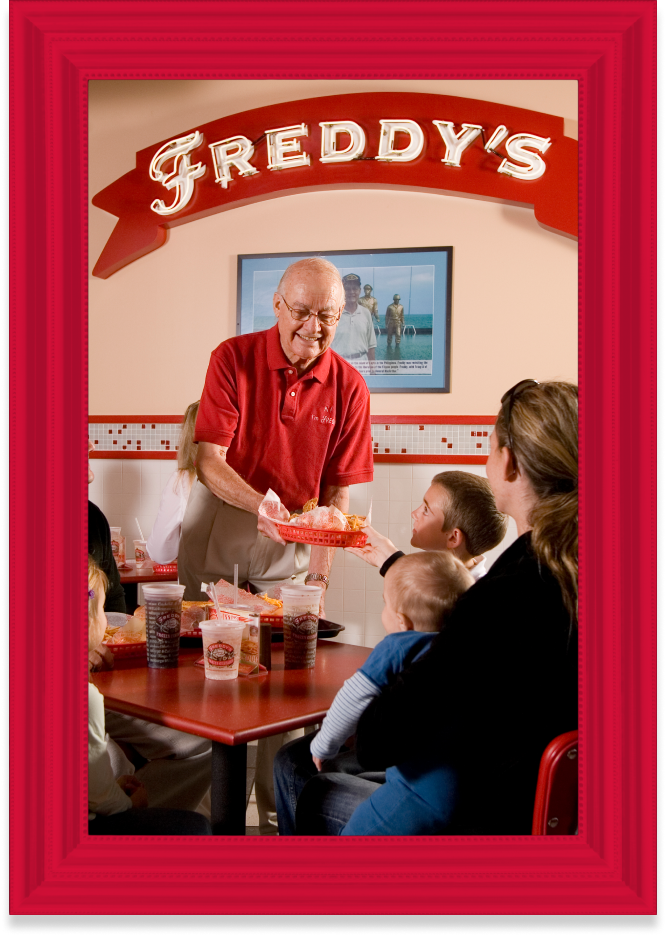 America Craves Freddy's
Grow With Us
Freddy's has become one of the fastest growing franchises in the U.S. starting in 2002 with a single restaurant in Wichita, Kansas to more than 400 locations today. Despite this growth, there are still many Freddy's franchise opportunities nationwide with key regions targeted for expansion.
Image