Huffpost named Freddy's veggie burger as a favorite veggie option
February 01, 2021
Some days, all you want is to hightail it to your favorite Freddy's and sink your teeth into a savory, flavorful, melted-cheese-dripping…veggie burger? That's right! It's one of our best-kept secrets. (Well, maybe it's not so secret.)
A Freddy's Veggie Burger is not your average black bean burger. It's grilled perfectly on our flat top, then topped with a melty slice of American cheese, a full slice of onion, creamy Thousand Island, crispy lettuce and a fresh tomato slice. You can get all that veggie goodness on a perfectly toasted bun or as a lettuce wrap. In fact, it's so delicious, it was recently featured as one of HuffPost's favorite veggie options! 
CLICK HERE to read that article.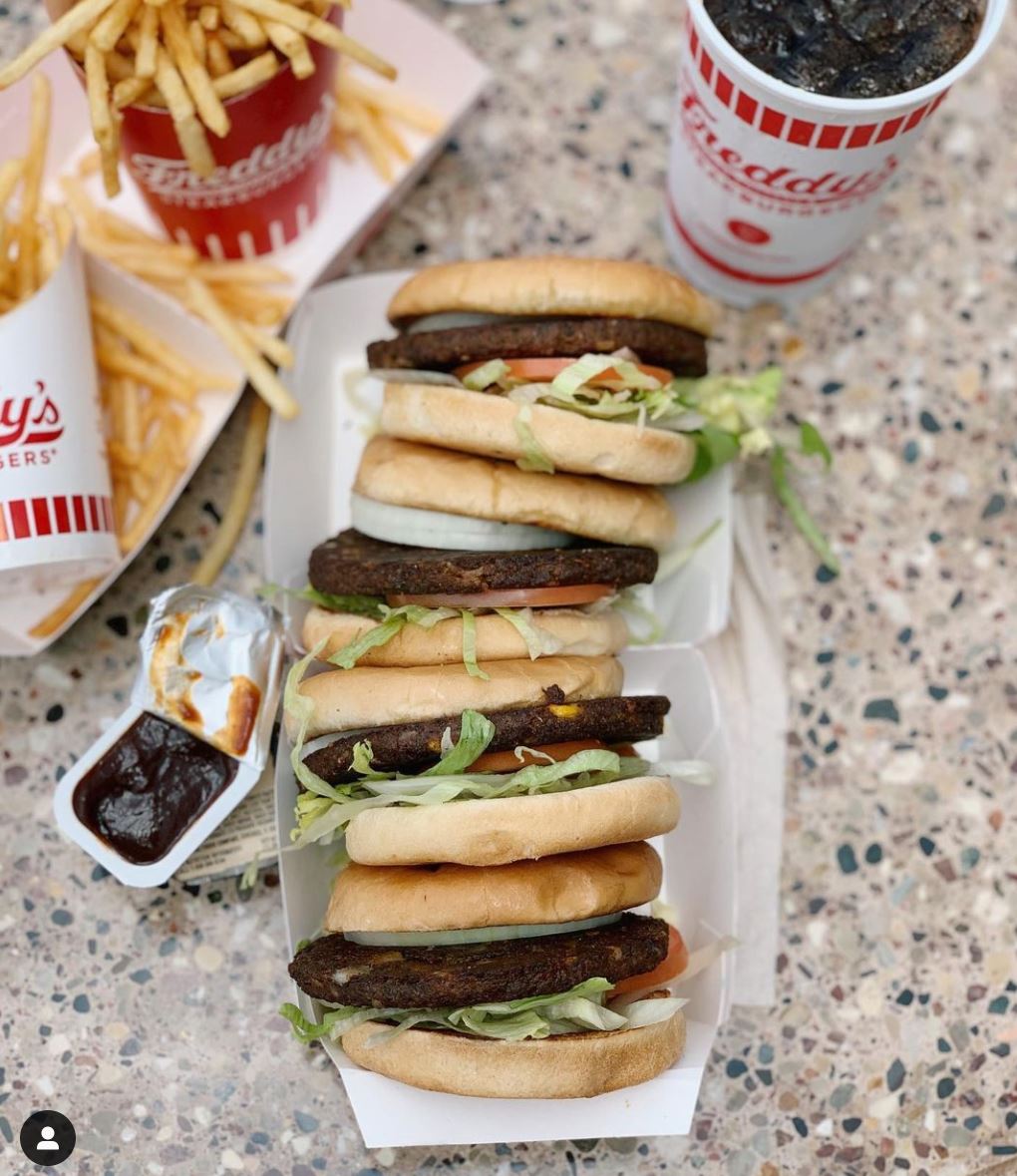 Whether it's meatless Monday (or Friday) or no-meat is your everyday jam; whether you've never had the pleasure or it's your Freddy's go-to, get to Freddy's and enjoy our delicious throwback staple.