Freddy's features all-new Red Hot & Bleu Steakburger and brings back Pumpkin Pie Concrete for a limited time
August 30, 2022
WICHITA, Kan. – Fast-casual restaurant concept Freddy's Frozen Custard & Steakburgers® announced today the launch of their new Red Hot & Bleu Steakburger and the return of a seasonal favorite: the Pumpkin Pie Concrete. Both limited-time offers are available Aug. 31 through Nov. 1 or while supplies last. The cooked-to-order Red Hot & Bleu Steakburger is prepared with two sizzling patties topped with American cheese, a creamy blend of mayonnaise and Frank's RedHot® Buffalo Sauce, lettuce, tomato, onion and crumbled bleu cheese.
"The richness of the crumbled bleu cheese combined with the mild heat from the creamy buffalo sauce made with Frank's RedHot® creates a perfect balance for our newest steakburger packed with bold, complementary flavors," said Rick Petralia, Director of Menu Strategy & Innovation. "We're also thrilled to be bringing back the Pumpkin Pie Concrete this year, which has hints of spices including cinnamon, nutmeg and ginger that make it a fitting dessert treat for the fall season."
Freddy's Pumpkin Pie Concrete is a seasonal classic made with fresh and creamy vanilla frozen custard blended with a slice of rich pumpkin pie, crust included, then topped with whipped cream and sprinkled with cinnamon.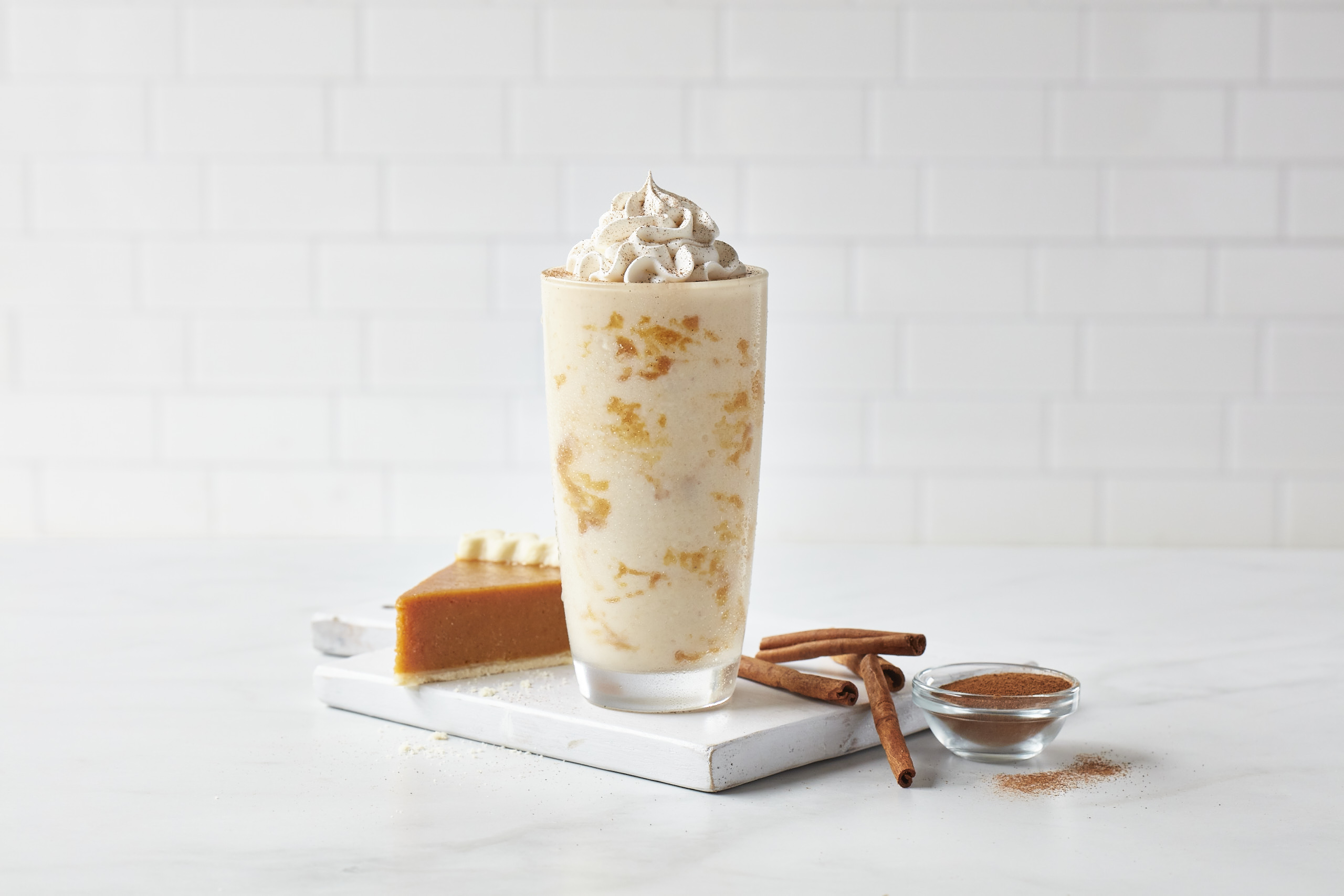 The Red Hot & Bleu Steakburger and Pumpkin Pie Concrete are available to order via drive-thru, in-restaurant dining, and pickup or delivery through the new Freddy's mobile app and at https://freddys.com.