Freddy's new Deluxe Crispy Fish Sandwich and Birthday Cake Shake now available for a limited time
February 15, 2023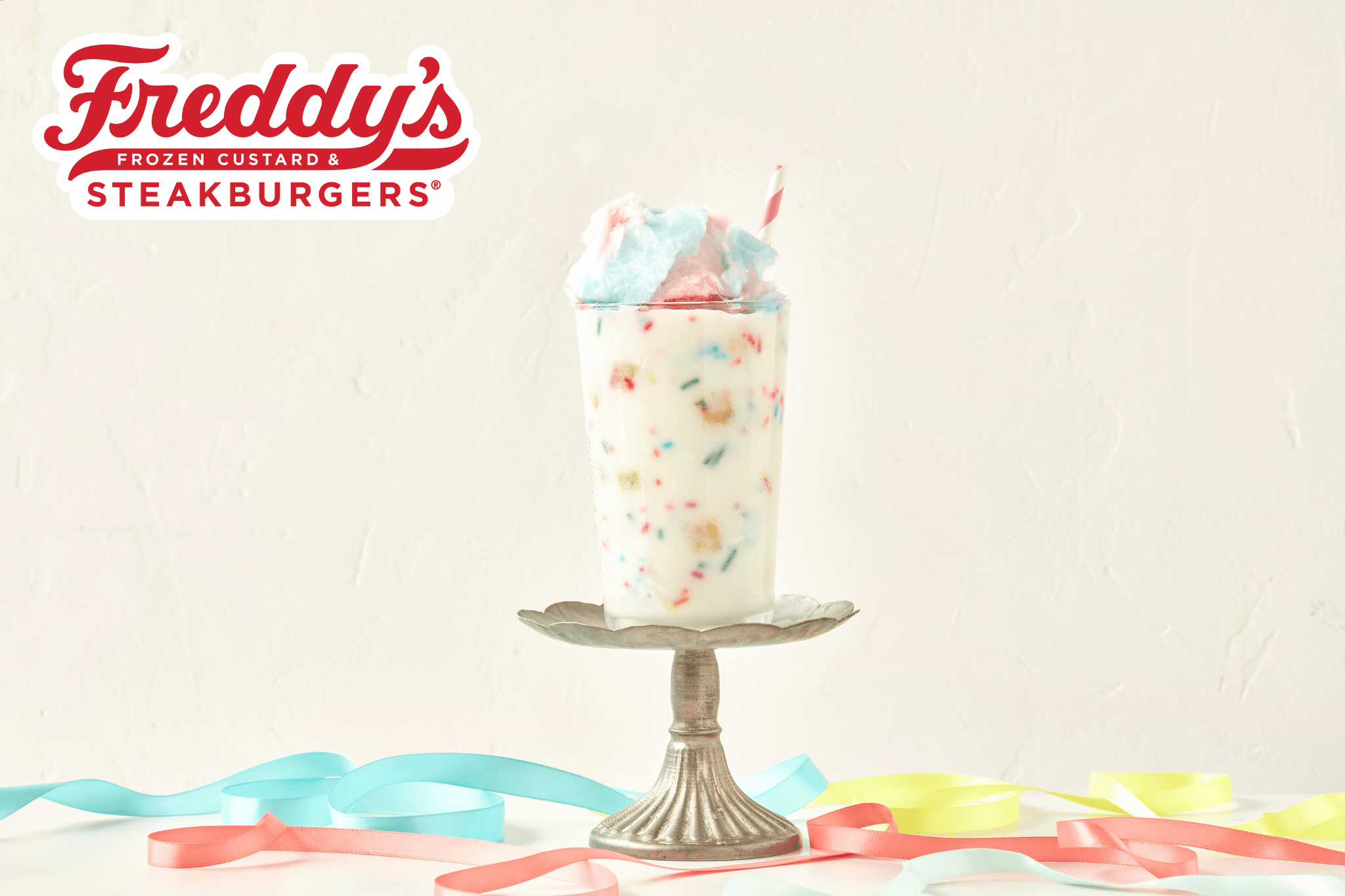 WICHITA, Kan. – Fast-casual restaurant concept, Freddy's Frozen Custard & Steakburgers®, announced today the launch of its new Deluxe Crispy Fish Sandwich and Birthday Cake Shake. The limited-time offers are available to order starting Feb. 15 through April 18 at participating Freddy's locations nationwide via drive-thru, in-restaurant dining, and pickup or delivery through the Freddy's mobile app and at https://freddys.com.
The cooked-to-order Deluxe Crispy Fish Sandwich is made with a four-ounce piece of battered Alaska flounder topped with homemade tartar sauce, lettuce, pickles and melted American cheese, all on a toasted bun.
"Our guests highly anticipate the return of our fish sandwich each year. This spring, we're offering a new, enhanced fish product we're sure both returning and new guests will enjoy," said Laura Rueckel, Chief Marketing Officer. "Our Deluxe Crispy Fish Sandwich is a premium fish option made with succulent and flakey Alaska flounder that pairs perfectly with the special tartar sauce we prepare in-house."
The new Freddy's Birthday Cake Shake comes with creamy vanilla frozen custard blended with confetti cake pieces, cupcake syrup and rainbow sprinkles, then garnished with a piece of cotton candy on top.
"February is Freddy Simon's birthday month, and there is no better way to celebrate our namesake's legacy and honor his memory than with a Birthday Cake Shake. Freddy always valued spending quality time with loved ones and celebrating with friends," said Rueckel. "So, in honor of Freddy, our new Birthday Cake Shake is a fun and festive treat featuring craveable flavors that guests will want to enjoy for everyday celebrations. Finishing off the shake with a piece of sweet and fluffy cotton candy on top truly makes for an irresistible treat."